Fra 1904-1905 gjorde Gud noe helt spesielt i Wales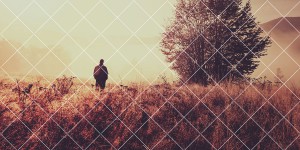 «Vekkelse er en uvanlig besøkelsestid som resulterer i dyp omvendelse, overnaturlig fornyelse og gjennomgripende reformasjon i kirken, samt synderes radikale omvendelse. Dette produserer ofte en moralsk, sosial og gjerne økonomisk forandring i lokale eller nasjonale samfunn.»
Dr. Michael L. Brown (oversatt fra engelsk av artikkelforf.)
Vekkelsen i Wales hadde alle disse elementene. Det var en helt spesiell besøkelsestid fra Himmelen som påvirket pinsevekkelsen og hadde en global innflytelse. Vekkelsen kan utfordre oss på flere måter, men jeg skal trekke fram noen områder fra innledningen til det Gud gjorde:
Man ble utfordret på det personlige forholdet til Jesus og den første kjærligheten
Seth Joshua, som var en forløper for vekkelsen, utfordret de ungdommene han jobbet med med følgende spørsmål: «Hva betyr Jesus for deg?» De visste ikke helt hva de skulle svare, men en gutt kom med et generelt svar: «Han er verdens håp.» Det var ikke det svaret Seth Joshua var ute etter, så han spurte igjen. Da var det en nyfrelst jente som svarte: «Jeg elsker Herren Jesus av hele mitt hjerte!» Det var sagt med en slik inderlighet og oppriktighet at det tok skikkelig tak i de som var der, og Guds nærvær kom på en spesiell måte. Dette regnes faktisk av noen som begynnelsen på vekkelsen.
Man ydmyket seg innfor Gud
En viktig bønn ble at Gud skulle bøye hjertene deres. Seth Joshua ba på et møte at Gud skulle bøye hjertene deres, og Evan Roberts ba intenst: «Å Gud, bøy meg!»
Flere overgav seg til en sterk bønnebyrde for de fortapte
Evan Robert hadde bedt i mange år om vekkelse. Han var oppslukt av at Gud skulle gripe inn. Før vekkelsen brøt løs opplevde han også at Herren besøkte ham mange ganger, og Han fikk ha herlig fellesskap med sin Mester. Han kunne ofte bli vekket på natten for å be.
De turte å be store bønner
Etter en tid i bønn på Bibelskolen han gikk på, så strålte ansiktet til Evan Roberts. Hans framtidige svoger, Sidney Evans, lurte på hva som hadde skjedd med ham. Roberts forklarte: «Jeg hadde en visjon av at hele Wales ble løftet opp til himmelen. Vi kommer til å se den mektigste vekkelsen Wales noen gang har opplevd – og Den Hellige Ånd kommer snart, så vi må gjøre oss klare.» Han sa videre: «Tror du at det er for mye å be Gud om å gi oss 100 000 sjeler i Wales?» Evans svarte: «Det er ikke for mye å be Gud om å gi oss hele Wales.»
Budskapet var enkelt og direkte
Etter at Evan Roberts hadde vært på møte med Seth Joshua, så klarte han ikke å konsentrere seg skikkelig om sine studier på Bibelskolen. Han opplevde et kall til å reise tilbake til sin menighet og preke til dem. Det ble et kort Bibelskoleopphold og Roberts reiste hjem. Da Roberts kom til hjemmemenigheten fikk han etter hvert slippe til med sitt budskap. Budskapet var enkelt og rett fram: «Jeg har et budskap til dere fra Gud:
1. Dere trenger å bekjenne enhver kjent synd for Gud, og gjøre opp for urett dere har gjort.
2. Legg bort enhver tvilsom vane.
3. Vær rask med å adlyde Åndens tilskyndelser.
4. Bekjenn deres tro på Kristus offentlig.»
La oss hente inspirasjon fra det Jesus har gjort tidligere i historien, og be Ham om en ny vekkelsestid i vår tid. «Det skal skje i de siste dager, sier Gud, da vil jeg utøse min Ånd over alle mennesker.» Apg. 2,17
Skrevet av Lennart Olsen
Sitatet av Michael L. Brown kan du finne på:
Kilder: